Your Premier Choice For Online Charter High School Classes In Tolleson, AZ
ThrivePoint High School is a leading institution offering online charter high school classes in Tolleson, AZ. We are committed to providing a quality, accredited education that caters to the unique needs of our students. Our curriculum is fully accredited, ensuring that the knowledge and skills you acquire with us will be recognized and respected.
Our high school online learning program is designed to provide the flexibility and convenience that today's learners require. Whether you are catching up on credits, accelerating your education, or seeking an alternative to traditional brick-and-mortar schooling, we have the courses and resources to help you succeed.
Summer High School Programs and
Online Diplomas at Your Fingertips
Are you searching for a summer high school near me? ThrivePoint High School offers engaging summer programs to keep you on track. You can continue learning, even during the summer months, from the comfort of your home or anywhere with an internet connection.
Moreover, we offer a legitimate high school online diploma. With us, you can earn your high school diploma completely online, giving you the freedom to learn at your own pace and on your schedule.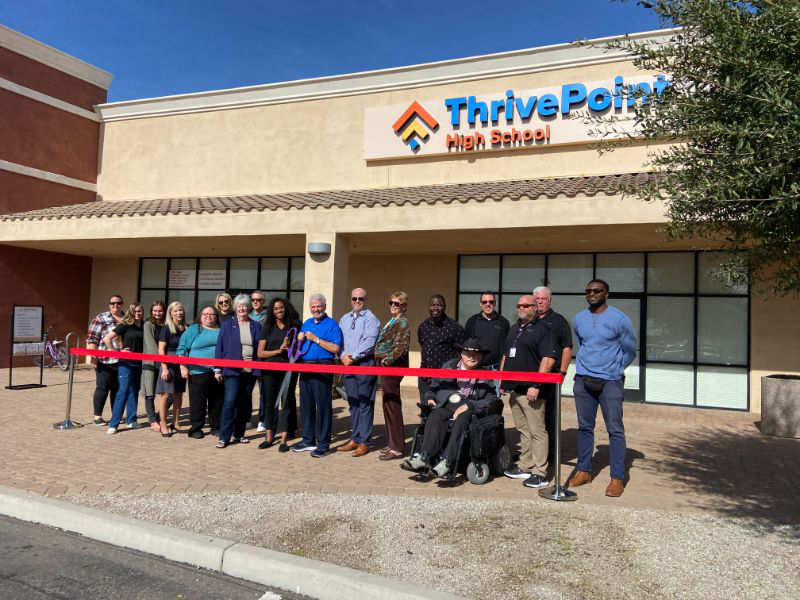 Pioneering
Online Education
At ThrivePoint High School, we are proud to be at the forefront of the online education revolution in Tolleson, AZ. Through our innovative programs and dedicated faculty, we are shaping the future of education one student at a time.
As an accredited online school for high school students, ThrivePoint High School continues to redefine the educational landscape in Tolleson, AZ. Contact us today and take the first step towards a flexible, high-quality education that fits your lifestyle. Let us help you thrive – online and beyond.
Create your own path in an environment that allows you to set the pace, the schedule, and the way you learn to earn your high school diploma.