Arizona's Premier
Online High School – 11th Grade
As you stand on the brink of your high school journey, the significance of a quality education for your future success becomes evident. Yet, we understand that various circumstances may hinder your ability to fully engage in traditional educational settings. That's why ThrivePoint High School stands ready to provide you with convenient options that will empower you to thrive academically.
At ThrivePoint High School, we recognize the importance of flexibility and accessibility in your educational journey. That's why we proudly offer a wide range of courses specifically designed for 11th-grade students in Glendale, Avondale, Buckeye, Phoenix, and Surprise AZ. What sets us apart is our commitment to providing you with the opportunity to pursue your studies from the comfort and convenience of your own home.
With our virtual classrooms, the physical boundaries of traditional education are transcended. You no longer need to navigate the challenges of commuting or adhere to rigid schedules. Instead, ThrivePoint High School embraces the power of online learning, allowing you to chart your own path and work at your own pace. Our self-paced classes grant you the freedom and flexibility to tailor your education to your unique circumstances, ensuring that you can progress towards your high school diploma while accommodating your personal commitments and responsibilities.
Embrace the convenience of working on your own schedule, shaping your educational experience to suit your individual needs. Whether you're an early riser who prefers to tackle coursework in the morning or a night owl who thrives during late-night study sessions, our self-paced classes offer the flexibility you crave. The power to control your educational journey rests in your hands, as you navigate the curriculum and make progress towards your high school diploma on your own terms.
ThrivePoint High School understands that life is a tapestry woven with diverse experiences and responsibilities. Our commitment to your success extends beyond the classroom. We are dedicated to providing you with a supportive and inclusive learning environment, fostering personal growth and academic achievement. Our experienced educators and staff are ready to guide and support you every step of the way, ensuring that you receive the assistance and resources needed to thrive in your academic pursuits.
As you embark on this transformative chapter at ThrivePoint High School, you'll discover a vibrant community of fellow students who share your drive for success. Despite the physical distance, you will form connections and engage in collaborative learning experiences through our interactive online platform. Together, we create an atmosphere of camaraderie, where ideas are shared, perspectives are broadened, and friendships are forged.
ThrivePoint High School invites you to embrace the convenience and empowerment of our online learning environment. Join us as we break barriers, redefine education, and pave the way for your future success. Together, we'll embark on a journey of academic excellence, personal growth, and unlimited possibilities. Your dreams and aspirations are within reach, and ThrivePoint High School is here to help you make them a reality.



Take 2 classes every 6 weeks

In-Person, Hybrid, or Online options

One-on-one teacher support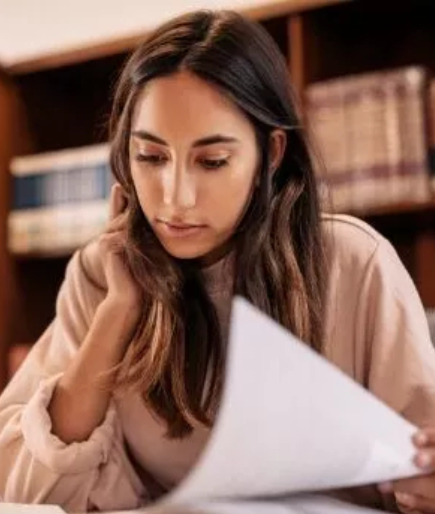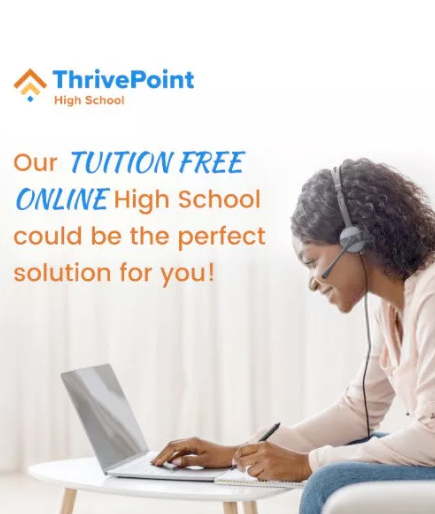 Our 11th Grade Homeschool Curriculum
Are you looking for schools for 11th grade that offer online learning in Surprise, Buckeye, Avondale, Phoenix, or Glendale, AZ? ThrivePoint High School offers 11th-grade classes with a wide range of core courses as well as engaging electives that will prepare you for a successful future. Choose 11th grade science classes, as well as math, social studies, languages arts, and more. Choose from exciting electives such as archaeology, digital photography, criminal justice, psychology, and more. We offer a manageable way to learn 11th grade math credit online on your own schedule. Students enjoy the ability to finish two courses every six weeks, or even accelerate faster!

Find Out How to Learn Grade 11 Math Online Today
ThrivePoint High School offers high school 11th grade online classes in Phoenix, Buckeye, Glendale, Avondale, and Surprise, AZ. Enjoy self-paced learning with convenience as you work toward your diploma. To find out more about our courses, or for more information on enrollment, call us today at
(602) 769-3036
.
Create your own path in an environment that allows you to set the pace, the schedule, and the way you learn to earn your high school diploma.