Arizona's
Premier Online High School
True education shouldn't be
one size fits all
ThrivePoint High School's Online program offers students a flexible and engaging learning experience that can be tailored to their individual needs.
With our online program, students have the opportunity to access a high-quality education from anywhere, at any time. Whether they prefer the convenience of remote learning or require a flexible schedule to accommodate other commitments, ThrivePoint's Online program provides the tools and resources for success.
Our Online program combines innovative technology with personalized instruction to create a dynamic virtual classroom environment. Students have access to a wide range of interactive learning materials, including multimedia resources, educational software, and online collaboration tools. They can engage with their teachers and classmates through virtual discussions, video conferences, and real-time messaging, fostering a sense of community and promoting active learning. With a dedicated team of online instructors and support staff, students receive individualized attention and guidance throughout their educational journey, ensuring they have the necessary resources and assistance to thrive academically. Whether students are seeking credit recovery, pursuing advanced coursework, or simply prefer the flexibility of online learning, ThrivePoint High School's Online program empowers them to reach their full potential and achieve their academic goals.



Take 2 classes every 6 weeks

In-Person, Hybrid, or Online options

One-on-one teacher support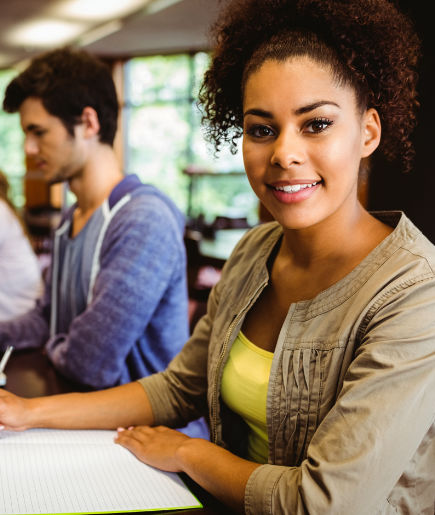 One-on-one teacher support

Flexible schedule to work at your own pace
Learn from the comfort of your home

Freedom to you can take care of school and other interests

Work Towards Your Diploma with an Online School for High School in Arizona
We all bring with us a wide range of backgrounds and experiences. If you still need your High School Diploma, you have found a convenient way to access courses. You will thrive in our learning community. ThrivePoint High School offers
9th
,
10th
,
11th
&
12th
grade, online classes, in Glendale, Avondale, Buckeye, Phoenix, and Surprise AZ. ThrivePoint High School is a COGNIA accredited online learning high school in Arizona. We offer a wide range of courses designed to prepare you for a successful future. Our Virtual High School Classes cover all core subjects. ThrivePoint Online also offers a wide range of engaging electives that allow you to develop your skills and prepare for an exciting career in many workplaces.

About Our Tuition Free Online High School
If you are seeking an online charter school in Arizona, look no further than ThrivePoint High School! You'll be able to work towards your High School Diploma online and even accelerate coursework. You can complete two courses (or even more) every six weeks. ThrivePoint is self-paced, yet not self-taught. A wide range of comprehensive online learning resources connects you with your peers and educators. Online high schools are the perfect choice for people looking for credit recovery, for those who were unable to complete high school in the past, or those looking to accelerate their high school education.

Find Accredited Online High Schools in Arizona Today
ThrivePoint High School is a free online public high school based in Arizona. ThrivePoint offers a range of convenient options that will set you up for a successful future, whether it is post-secondary education or the workplace. Get started toward earning your high school diploma online by calling us at (602) 769-3036.
Frequently Asked
Questions
What Types Of Online Courses Do You Offer?
ThrivePoint High School offers all core courses and many various electives like Game Design, Psychology, Entrepreneurship, and even one on the Exploration of the Lord of the Rings films and Their Literary Influences.
How Is An Online Classroom Typically Structured?
We can use Google Classroom or Google Meets to instruct, as well as meet with, the students.
Do Students Need To Attend Classes At Specific Times?
With ThrivePoint High School Online, there are no specific times. Students' schedules are self-paced with a minimum requirement of 25 hours a week.
Do Online Classes Have In-Person Components?
If students need to sit down with a teacher, they can go to one of our 5 campuses to get in-person instruction.
How Do Students Interact In An Online Course?
All the students' coursework is 100% online. Each class has activities to complete before the class is finished. Example: English might have 95 activities, and each class has a different amount of activities.
What Is The Typical Workload For An Online Course?
Each course should be completed in 3 weeks, with a minimum of 25 hours a week. We give 2 courses to be completed in a 6-week time frame.
How Many Weeks Do Online Classes Run?
What Should Students Know Before Enrolling In An Online Course?
Students have 6 weeks to finish 2 courses, and if they complete their courses earlier/quicker than the 6 weeks – we will give them 2 more courses to complete. We only give 2 courses at a time, and will not give anymore until the 2 courses are complete.
How To Get My High School Diploma Online?
To receive a high school diploma students must complete 22 credits, ECAP (required by the State of AZ), and all required testing.
Is This School Accredited?
Yes, ThrivePoint is COGNIA accredited.
How Do Your Courses Work? Is Everything Done Online?
All course work is completed on our LMS software, which is all online. All of our physical campuses use the same software, they just log in to our computers at the campuses and start their course work at the location.
Can I Transfer Credits From My Current Or Previous School?
Yes, talk to your current or previous school counselor to ensure your credits can transfer.
How Long Does It Take To Complete An Online Course?
One course typically takes 3 weeks or less to complete, it all depends on the student and what pace they set for themselves.
Do You Offer High School Diploma Programs For Struggling Students?
We have a lot of credit recovery students that come to us because their high school will not allow them to recover credits unless they go to summer school. If students are motivated, they can complete as many classes as possible. We had a student that started as a freshman and she completed her high school diploma in 1 1/2 years instead of the standard 4 years.
Does ThrivePoint High School Offer A Diploma?
Yes, just like any public high school, ThrivePoint High School will give you a Diploma for completing your high school education.
How Much Is Tuition At ThrivePoint High School For An Online Diploma?
ThrivePoint High School is 100% Free!
What Do ThrivePoint High Schools Courses Look Like?
ThrivePoint High School Online is just like any other high school when it comes to courses, the only difference is that you will be completing them online and at your own pace.
Can I Take More Than One Course At A Time?
We allow students to take 2 courses every 6 weeks. When the 2 courses are complete, we will give the student 2 more courses.
Do I Need Specific Equipment To Take Online Courses?
All that is needed to attend ThrivePoint High School Online is a computer and internet.
What Kind Of Computer Or Software Is Required For Online Courses?
you have a computer and internet, you can log onto the website and complete your courses.
Does Thrivepoint Require Enrollment In A Full Diploma Program, Or Can One Take Individual Courses?
We can accept dual enrollment.
Does ThrivePoint High School Have A Deadline For Enrollment?
For the standard "school year", we start classes each Monday (every week). For summer school, we do have enrollment dates that you can view on the Summer School page.
What Are ThrivePoint High School's Admissions Requirements?
We have an application that needs to be filled out by the student and their parent/guardian.
Does ThrivePoint High School Have An Age Limit?
The Age Limit for our courses is 21 years old. If the student has their 22nd birthday while enrolled, per the State of Arizona, the student must be dropped from the courses as they have "aged out".
Why Would A Student Take An Online Course Through ThrivePoint High School?
There are many reasons students take our online courses; social, emotional issues, bullying, don't feel like they fit in, students who want to finish their high school diploma and graduate early, get ahead in credits, credit recovery, students who don't want to go to school for 8 hours a day and take 6 classes at a time, or if students flunk a class they can re-take it without getting a failing grade. We fit all types of schedules and lifestyles that students may have.
How Is A ThrivePoint High School Different From Traditional Schooling?
A traditional high school is semester-driven, 8 hours a day 5 days a week, and students have to take 6 classes. Here at ThrivePoint High School, our campuses and online high schools have 2 classes every 6 weeks. Our grand campus is only 4 hours a day, 5 days a week, and our 100% online school is 25 hours a week.
Does ThrivePoint High School Request Transcripts?
What Curriculum Does ThrivePoint High School Provide?
All the curriculum of a public high school. We have a ton more elective classes than public schools have – many that aren't offered at traditional schools at all!
Arizona's Top Online High School
Create your own path in an environment that allows you to set the pace, the schedule, and the way you learn to earn your high school diploma.