Summer School Options
For High School Students
Get back on track with ThrivePoint's
Summer School Program
Enroll in ThrivePoint High School's summer school program and unlock a world of opportunity to enhance your education and achieve your academic goals. With our summer program, you can take advantage of the extra time to catch up on credits, explore new subjects, or get ahead in your studies. Our experienced teachers and supportive staff are dedicated to providing individualized instruction, ensuring that you receive the attention and guidance you need to succeed. Whether you want to boost your GPA, prepare for college, or simply continue your learning journey, ThrivePoint's summer school program offers a flexible and engaging experience that will set you up for future success. Don't miss out on this valuable opportunity to make the most of your summer and invest in your education – enroll in ThrivePoint High School's summer school program today!
True education shouldn't be
one size fits all

Complete 25 hours of coursework each week to get ahead in crucial subjects
Summer School Enrollment Form
Summer School Sessions Available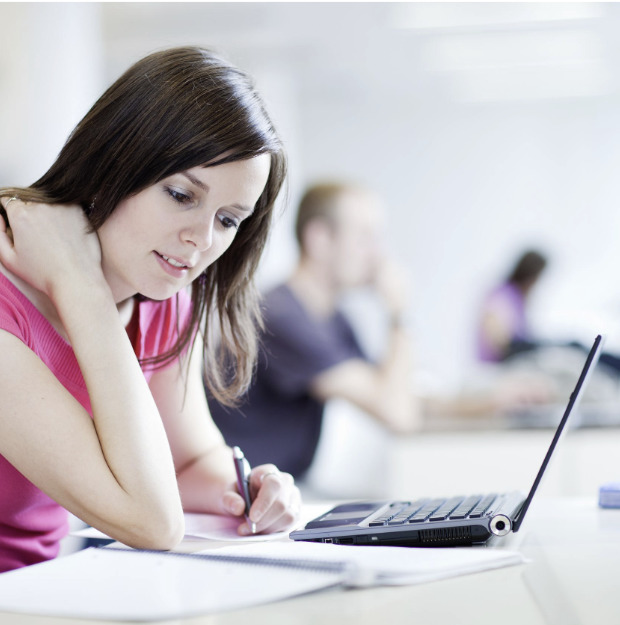 Enroll in ThrivePoint

Online Summer School

ONLINE, HYBRID, AND IN-PERSON OPTIONS
Learn from anywhere on your time. You'll be finished quickly and won't have to give up your whole summer. But if you work better on campus, we are open and welcome you to come on in.

1.1 Support HELP
You'll have access to our staff of highly qualified teachers and student success coaches. Our staff are available by text, phone, or even video chat to answer your questions or even set up free tutoring sessions.

FULLY ACCREDITED
ThrivePoint High School is a FREE public charter school accredited by Cognia, formerly known as AdvancED.
SUMMER SCHOOL that
fits YOU!
Experience the freedom and flexibility of ThrivePoint High School's Summer School Program! As an accredited, FREE public charter school, we offer a range of educational options for students in grades 9-12. Whether you prefer online learning or face-to-face instruction at one of our campuses in Glendale, Avondale, Buckeye, Phoenix, Surprise, or Peoria AZ, ThrivePoint puts YOU in control of your education.
With our in-person, online, and hybrid summer school options, you have the power to catch up on credits or get ahead from the comfort of your own home. Our in-person or virtual classrooms provide a supportive and interactive learning environment, where our experienced educators deliver personalized instruction to help you thrive academically.
Enrolling in ThrivePoint Summer School opens doors to a world of educational opportunities. In addition to our Summer School Program, we offer various other programs such as online high school, credit recovery, independent study, home school, and more. Take charge of your education and join ThrivePoint High School to embark on a transformative learning journey that caters to your unique needs and goals. Don't wait – enroll in ThrivePoint Summer School today and unlock the path to your academic success!
High School Course
Structure




Work from home or work from a campus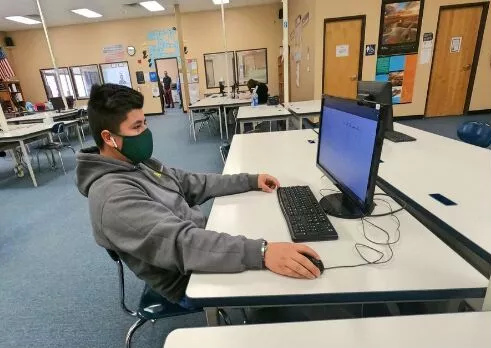 Frequently Asked
Questions
How Many Hours A Day Is Summer School?
ThrivePoint High School Summer School is available on campus last for 4 hours a day, yet you can work elsewhere 24/7 as fits into your schedule.
What Students Are Eligible To Register For ThrivePoint Summer School?
Any Arizona student or out-of-state student that lives in Arizona today.
What Hours Will My Student Attend Summer School At ThrivePoint?
With ThrivePoint High School Online, your student can attend at any time! All online courses, including Summer School, are self-paced with a 25 hour a week minimum.
How, And How Often, Will Students Interact With His/Her Teacher And/Or Other Students?
As much as they need to! ThrivePoint is dedicated to student success.
What Technology Will My Student Need To Participate In ThrivePoint Summer School?
Computer and internet – that's it! Either use your own device and connection, or come into a Learning Center and work there.
Is ThrivePoint Online High School Accredited?
When Do Summer School Classes Begin And End?
There are three sessions:
Session One – June 1 – June 30 7th – July 2nd
Session 2 – Sign up ends June 25th, Dates are: July 112th – August 26th
Session 3 – Sign up ends July 30th, Dates: August 9th – September 3rd
How And When Do I Enroll In Summer Courses?
Enroll Now
here
(Session One – June 1 – June 30), (Session 2 – Dates are: July 12th – August 25th)
We offer 2 sessions for Summer School. The first is for non-ThrivePoint students coming in June. Our second session is available to any AZ high school student.
How Much Do ThrivePoint Summer School Courses Cost?
Who Teaches Students At Thrivepoint Summer School?
We have a dedicated online teaching staff. ThrivePoint also has teachers and Success Coaches on campus to offer further support. Check with a Learning Center near you about availability on campus.
What Hours Will My Student's Teacher Be Available To My Student?
Teachers and instructional staff are available online from 8:00 AM to 4:30 PM, Monday through Friday, and at the Learning Centers 10 – 2, Monday through Thursday.
What Computer Skills Will My Student Need To Participate In ThrivePoint Summer School?
They need to know how to get on to the internet browser, navigate GMAIL and their curriculum software. ThrivePoint staff are available to assist students when they have questions.
How Do I Register For Thrivepoint Summer School Courses?
Why Should I Choose ThrivePoint For My Summer School Needs?
ThrivePoint is an Accredited, 100% FREE, High School where students can recover any credits they are short or even get ahead! Create your own schedule and learn at your own pace.
Arizona's Premier Charter High School
Create your own path in an environment that allows you to set the pace, the schedule, and the way you learn to earn your high school diploma.