Arizona's Premier Online High School –
9th Grade
As you stand on the threshold of high school, a world of possibilities unfolds before you, and at ThrivePoint High School, the experience is nothing short of extraordinary. Stepping away from the traditional mold, ThrivePoint takes a fresh and innovative approach to education, setting the stage for an exhilarating journey through freshman year and beyond. With a vibrant presence in
Glendale
,
Avondale
,
Buckeye
,
Phoenix
, and
Surprise AZ
, ThrivePoint High School opens its virtual doors to students seeking a dynamic and flexible learning environment.
At ThrivePoint, we understand that every student has unique needs and preferences. That's why we offer a diverse range of options to pursue your high school diploma. You have the freedom to immerse yourself in our comprehensive online classes, where you can navigate the virtual landscape and carve out your educational path from the comfort of your own home. Alternatively, if you thrive in a supportive community setting, our Learning Centers provide a physical space where you can engage with dedicated educators and fellow students, fostering collaborative learning and meaningful connections.
Rest assured, ThrivePoint High School holds the esteemed COGNIA accreditation, ensuring the highest standards of academic excellence and quality education. Our meticulously designed 9th-grade curriculum leaves no stone unturned, covering all core subjects essential for a well-rounded education. However, we go beyond the basics. Our commitment to your holistic growth extends to an array of captivating electives, purposefully crafted to explore diverse aspects of career readiness. Whether your interests lie in the arts, sciences, business, or beyond, our engaging electives provide the perfect platform to delve deeper into your passions and discover your true potential.
One of the standout advantages of ThrivePoint High School is the flexibility it offers. We understand that life is a tapestry of commitments, and our free online 9th grade classes empower you to shape your education around your unique schedule. No longer confined by rigid timetables, you have the freedom to chart your own course towards graduation. Our supportive faculty and cutting-edge online platform ensure that you receive the guidance and resources you need to succeed, irrespective of the time or place you choose to study.
In this vibrant and dynamic atmosphere, ThrivePoint High School welcomes you with open arms, igniting your passion for learning, and fueling your personal and academic growth. Prepare to embark on a transformative high school journey where innovation, flexibility, and boundless opportunities converge, setting the stage for a future brimming with success and fulfillment.



Take 2 classes every 6 weeks

In-Person, Hybrid, or Online options

One-on-one teacher support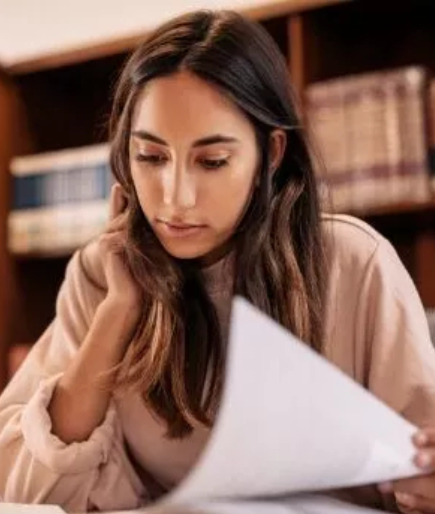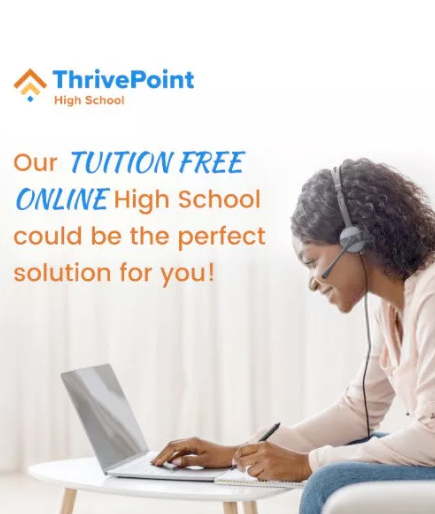 Online 9th Grade Classes That We Offer
As a 9th grade high school online learning provider, ThrivePoint High School will set you up for success. Our core subjects include 9th grade math lessons online, as well as English-language arts, science, social studies, and fine arts. Customize your electives for online learning class 9 such as digital photography, archaeology, creative writing, psychology, media studies, and more. Many options allow you to explore various industries that will help you develop your career. Our free 9th grade math lessons online are self-paced but not self-taught. You'll be able to complete two courses every six weeks or even accelerate your learning.

Find Out More About Online Study for 9th Grade Today
Arizona's Preferred Choice For High School Freshman!
Create your own path in an environment that allows you to set the pace, the schedule, and the way you learn to earn your high school diploma.