Arizona's Premier Online High School –
10th Grade
As you stand at the precipice of high school, contemplating your educational journey and the pursuit of a high school diploma, ThrivePoint High School beckons with a more convenient and flexible approach to learning. Are you seeking a pathway that seamlessly integrates with your lifestyle? Look no further. ThrivePoint High School extends its virtual corridors to 10th-grade students in
Glendale
,
Avondale
,
Buckeye
,
Phoenix
, and
Surprise AZ
, offering an educational experience that is tailored to your needs.
ThrivePoint understands that the demands of a modern lifestyle can make attending traditional brick-and-mortar classes challenging. That's why we have embraced the power of online studies, allowing you to engage with our curriculum from the comfort and convenience of your own home. With our virtual classrooms, you have the freedom to shape your educational journey while maintaining the flexibility to navigate your other commitments. Imagine the ability to attend classes, submit assignments, and participate in discussions at a time and place that suits you best. ThrivePoint High School empowers you to take control of your education and create a schedule that aligns with your unique circumstances.



Take 2 classes every 6 weeks

In-Person, Hybrid, or Online options

One-on-one teacher support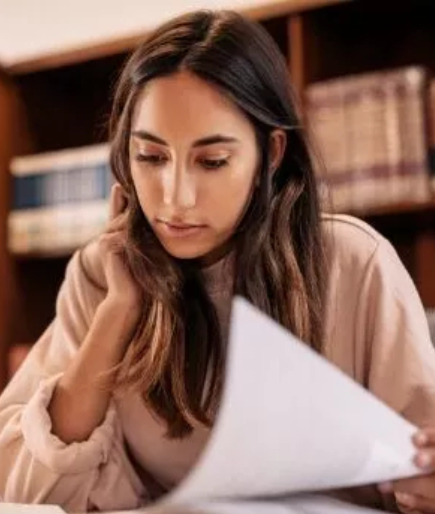 At ThrivePoint, we believe that education should not only equip you with knowledge but also prepare you for a successful career. Our curriculum, meticulously designed and COGNIA accredited, aims to nurture your intellectual growth and cultivate the skills necessary for future endeavors. We offer a comprehensive range of core courses that provide a solid foundation in subjects such as mathematics, science, language arts, and social studies. However, our commitment to your holistic development goes beyond the basics. Through our diverse selection of electives, you can explore your interests, fine-tune your skills, and pursue your passions. Whether it's delving into the arts, sciences, business, or any other area of study, ThrivePoint empowers you to shape your educational experience according to your aspirations.
One of the standout advantages of ThrivePoint High School is our self-paced study options. We understand that each student has their own unique learning style and pace. Our flexible curriculum allows you to progress through the material at a speed that suits your capabilities and ambitions. This self-paced approach not only ensures that you have a deeper understanding of the subjects but also allows you to accelerate your progress. By diligently engaging with our curriculum, you can fast-track your educational journey, preparing yourself for the next phase of your life and unlocking exciting opportunities.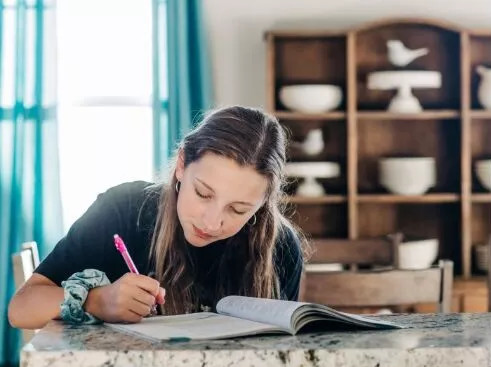 As you embark on this transformative chapter, ThrivePoint High School becomes your guiding light, illuminating the path toward academic achievement and career readiness. We invite you to join our vibrant community, where convenience, flexibility, and quality education converge. Discover the freedom to pursue your dreams while carving out your own schedule, and watch as the boundaries of traditional education dissolve before your eyes. ThrivePoint High School opens doors to endless possibilities, equipping you with the tools and knowledge needed to thrive in a dynamic and ever-evolving world.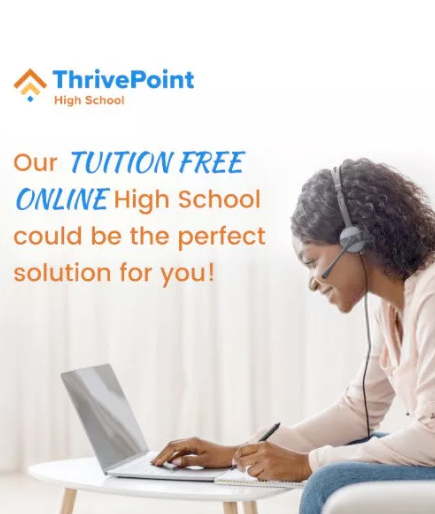 Online High School
Contact Details

ADDRESS:
Glendale, AZ 85308, United States

Our 10th Grade Courses Online
10th Grade online studies are made easy with the team at ThrivePoint High School. You have the ability to complete two courses every six weeks with a self-paced study that works on your schedule. You might even opt to accelerate your pace. Choose from science, math, social studies, arts, and language classes to complete your core studies. Supplement your work with elective courses such as media studies, psychology, criminal justice, archaeology, and more. Access your homeschool 10th grade classes online. and connect with other students and teachers by using our convenient options.

Find Out More About Online Education for 10th Grade Today
ThivePoint High School offers
online high school
classes for
9th grade
, 10th grade,
11th grade
&
12th grade
in Buckeye, Glendale, Avondale, Surprise, and Phoenix, AZ. Your high school studies are designed to help you achieve a successful career. To find out more about our courses, or for enrollment information, call our team today at
(602) 769-3036
.
Create your own path in an environment that allows you to set the pace, the schedule, and the way you learn to earn your high school diploma.