Arizona's Premier Online High School –
12th Grade
As you stand on the cusp of your high school journey, the exhilaration of reaching 12th grade and nearing the completion of your high school diploma fills the air. At this pivotal moment, when every step forward brings you closer to your goals, ThrivePoint High School stands as your ideal destination. Whether you're seeking credit recovery to strengthen your academic standing or looking to enroll in 12th grade classes for the first time, ThrivePoint is your pathway to success in
Glendale
,
Avondale
,
Buckeye
,
Phoenix
, and
Surprise AZ
.
ThrivePoint High School takes pride in offering a diverse array of 12th-grade online courses that perfectly align with your needs, providing the utmost convenience and flexibility. Our goal is to empower you to shape your educational journey according to your unique circumstances and aspirations. With our online platform, you have the freedom to chart your own path, customize your schedule, and take charge of your learning.



Take 2 classes every 6 weeks

In-Person, Hybrid, or Online options

One-on-one teacher support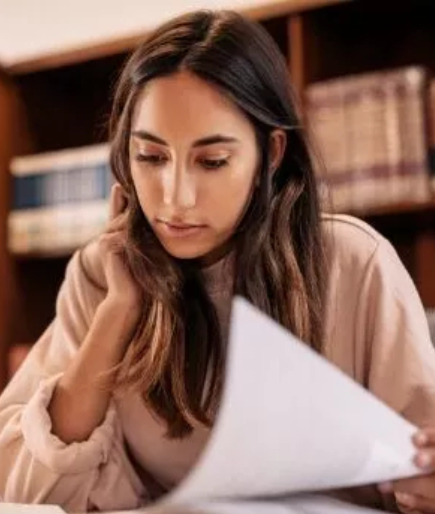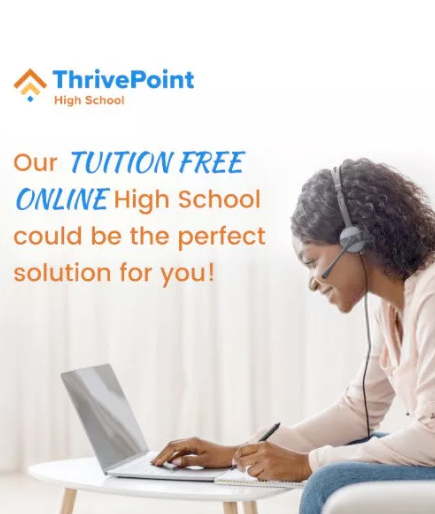 Completing two courses every six weeks, or even accelerating your pace if you desire. ThrivePoint High School offers a dynamic and engaging curriculum that caters to your ambitions and allows you to progress swiftly towards your high school diploma. By embracing this accelerated approach, you'll witness the fulfillment of your educational goals within a timeframe that suits your pace and drive.
What sets ThrivePoint High School apart is not just our commitment to flexible learning but also our vibrant online community. Engage with fellow students and experienced teachers in a collaborative virtual setting that fosters active participation and meaningful connections. Despite the physical distance, you'll have the opportunity to interact, exchange ideas, and gain valuable insights from your peers and mentors.
We understand that life can be a whirlwind of responsibilities and commitments. That's why ThrivePoint High School ensures that our online classes are designed to cater to any schedule. No matter your circumstances, you can access our courses at your convenience, allowing you to strike a harmonious balance between your academic pursuits and other areas of your life.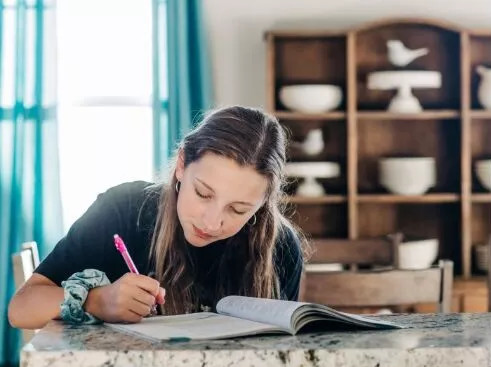 At ThrivePoint High School, we believe that education is not confined to the classroom walls; it extends beyond textbooks and exams. We are committed to nurturing your personal growth, providing guidance and support every step of the way. Our dedicated educators and staff are here to ensure that you receive the assistance and resources needed to thrive academically and prepare for the next chapter of your journey.
As you enter this exhilarating phase at ThrivePoint High School, you become part of a vibrant community that values your aspirations, celebrates your accomplishments, and supports your dreams. Together, we forge a pathway to success, embracing innovation, flexibility, and limitless possibilities. Prepare to embark on a remarkable senior year experience that sets the stage for a future brimming with triumph and fulfillment. ThrivePoint High School is your launchpad to a brighter tomorrow.

Our Online Study 12th Grade Options
At ThrivePoint High School, we offer online 12th grade classes in Buckeye, Avondale, Glendale, Phoenix, and Surprise, AZ to cater to most any need. Choose from a wide range of core classes such as English, math, science, social studies and supplement your studies with electives such as archaeology, criminal justice, psychology, media studies, and more. We make it easier to complete your education, so that you can proceed to your next steps in a successful way.

Enroll in Grade 12 High School Online Today in Surprise, Buckeye, Avondale, Phoenix, or Glendale, AZ
Are you looking for an online 12th grade math course, or are you interested in learning a new skill? ThrivePoint High School offers a range of classes in Buckeye, Glendale, Phoenix, Avondale, and Surprise, AZ. To find out more about enrollment, call our team today at
(602) 769-3036
.
Create your own path in an environment that allows you to set the pace, the schedule, and the way you learn to earn your high school diploma.