An Online High School in

Surprise, AZ
True education shouldn't be
one size fits all
One-on-one teacher support

Flexible school schedule to work at your own pace
Small class sizes for a more personalized education.
Freedom so you can take care of school and other interests
Today's families are searching for high schools near me and finding several virtual high schools that provide the education their children need. At ThrivePoint High School, we are an accredited free
online
high school in Peoria, AZ. We offer all the core courses high school students need and various electives to give students a competitive edge as they head to college or into the workforce. With
summer school
options available, we strive to provide students the support they need to succeed in school.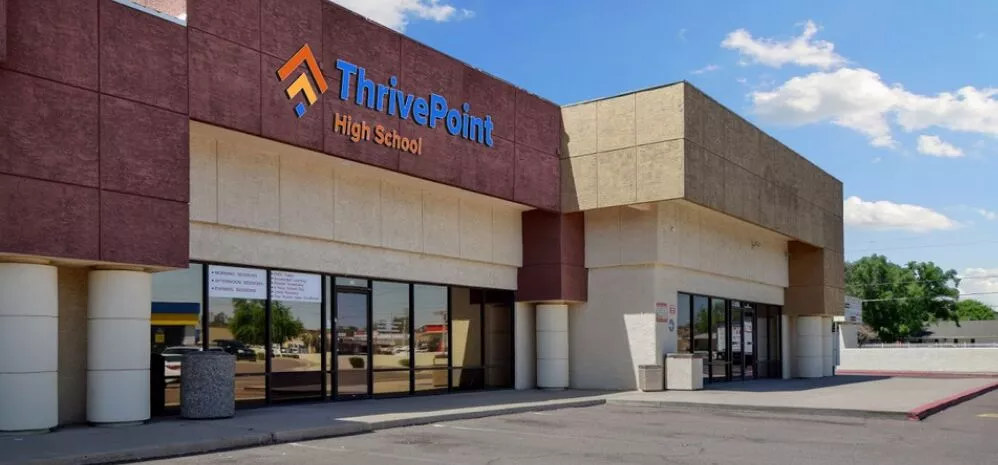 A Flexible Education
Some students thrive better when they attend a high school with more flexible options. Traditional high schools feature strict schedules and require students to participate all day, every day. Our virtual high school offers the flexibility some students need to ensure they get the education they need while handling other obligations in life. We take great pride in working with each student to find the path that best suits their situation. We strongly believe every child can be successful in school as long as they have the appropriate support.

We encourage Students to Thrive
As a free online high school, we proudly offer a flexible education to everyone who needs it. From the various core and elective courses available to part-time scheduling to summer school, every student can customize their education to fit their current situation and prepare them for a better future. When you sign your child up for our virtual high school in Peoria, AZ, you will get access to our list of classes and dedicated teachers who are all as eager as you are to see your child succeed.
If other high schools near me aren't providing what you need, contact us to find out what our online high school offers your child.
Create your own path in an environment that allows you to set the pace, the schedule, and the way you learn to earn your high school diploma.