The Value Of Independent Learning Programs in Bullhead City, AZ
Teens and young adults of high school age and up to their 22nd birthday can obtain their high school diploma from ThrivePoint High School through our independent study online courses. These courses offer flexibility and selections that personalize the education experience for the student. Parents and students in and around Bullhead City, AZ, are supported throughout the independent education program to ensure they complete the courses that are needed moving forward in their educational or career path.
ThrivePoint High School offers different possibilities for high school students interested in virtual learning. An independent high school is designed to provide more of a hybrid model than a typical homeschooling program, which helps gifted students and students who require more time to master concepts to move through the curriculum.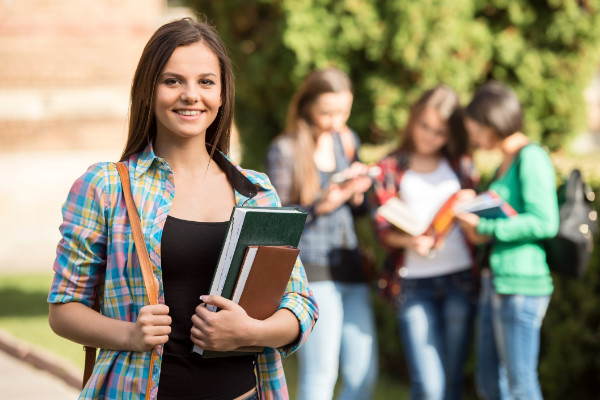 How the
Independent Learning Program Works
Each student in our online independent study program begins the school year by meeting with our certified teachers. This meeting also typically includes the parents and a student success coach who also provides support and assistance for the student and the family. Working collaboratively, this approach gives students ownership over their academic careers.
Based on the student's interests, aptitudes, and abilities, as well as their future academic or career goals, a plan is developed for the school year and graduation. This ensures that the selections made in our free independent study courses meet all the requirements for graduation developed by the Arizona Department of Education.
All the courses in ThrivePoint High School's virtual independent study program are accredited, providing our students with the same official diploma upon graduation as students in any other school across the state.
As one of the top independent learning schools in Arizona, our certified teachers and success coaches have the experience needed to guide students through the customized curriculum. Independent study allows students to choose the electives they take and the order of the core courses to meet the preferences and needs of the student.
During each six-week learning period, students complete two courses. The courses are available 100% online, or students can pick up the necessary materials at one of our five campus locations across Arizona. Some students, particularly gifted students, can complete courses at an accelerated rate or consider completing more than two courses per six-week learning period.
As a leader for independent schools for students with learning disabilities, our self-paced courses are the ideal option. Students have the time they need to master concepts while only dealing with two subjects at a time. Students can also structure their school day schedule to meet their study preferences and styles.
Like a traditional classroom, students in our independent learning school will spend time one-on-one with teachers. In this program, teachers and students will meet face-to-face, online, or in person for at least one hour twice a week. In between these meetings, students and parents can contact our staff for answers to questions or any required educational support.
To find out more about ThrivePoint High School's independent study courses, call us today at 602-769-3036.



Take 2 classes every 6 weeks


One-on-one teacher support
Create your own path in an environment that allows you to set the pace, the schedule, and the way you learn to earn your high school diploma.