ThrivePoint High School: Your Path to Excellence in
Online Education in Tempe, AZ
True education shouldn't be
one size fits all
Welcome to ThrivePoint High School, a leading institution offering an exceptional accredited online school for high school programs to students in Tempe, Arizona. We understand that flexibility, personalized learning, and quality education are essential for students seeking an alternative to traditional brick-and-mortar schools. As pioneers of high school online learning, we provide a dynamic virtual learning experience that empowers students to thrive academically and pursue their passions.



Take 2 classes every 6 weeks


One-on-one teacher support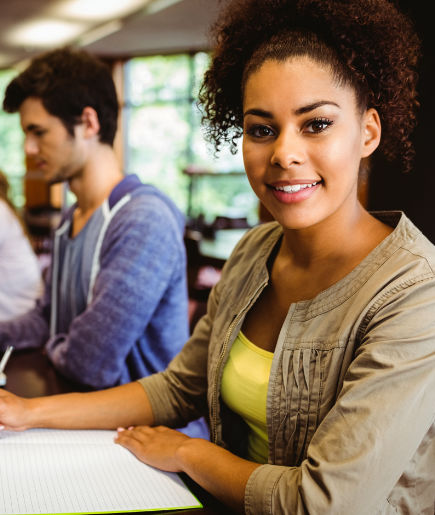 One-on-one teacher support

Flexible schedule to work at your own pace
Learn from the comfort of your home

Freedom to you can take care of school and other interests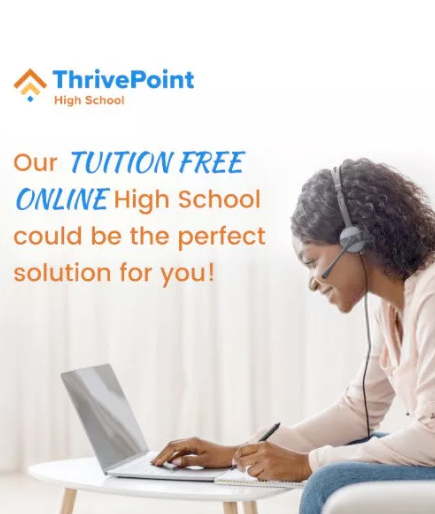 Flexible Online High School Classes
ThrivePoint High School's online program offers the flexibility students need to tailor their online high school classes to their unique needs and circumstances. Whether students require a more flexible schedule, wish to accelerate their learning, or prefer a personalized approach, our online platform allows them to learn at their own pace, anytime and anywhere. With 24/7 access to our comprehensive digital resources, interactive lessons, and expertly designed curriculum, students can enjoy a customized learning experience that fits their individual goals and aspirations.

Quality Education, Engaging High School Online Learning Experience
We pride ourselves on delivering a top-rated online program, qualifying us as a leading accredited online school for high school that maintains the same academic rigor and standards as our traditional classrooms. Our experienced and dedicated teachers provide engaging virtual instruction, ensuring that students receive a high-quality education that prepares them for future success. With interactive discussions, collaborative projects, and real-time feedback, we foster a supportive online learning community where students can actively participate and excel in their studies.

Robust Curriculum and Course Offerings for High School Online Diploma
ThrivePoint High School offers a wide range of comprehensive and accredited courses that encompass a variety of disciplines. From core subjects like English, math, science, and social studies to advanced placement (AP) courses and elective options, we provide a well-rounded curriculum that caters to diverse interests and future career aspirations. Our online program allows students to explore their passions, delve deeper into subjects of interest, and gain valuable skills and knowledge to prepare them for college and beyond. Upon successful completion, students earn a high school online diploma that embodies their hard work and dedication.

Individualized Support and Guidance
We believe in providing individualized support to ensure every student's success in our online program. Our dedicated academic advisors and counseling staff are readily available to assist students with academic planning, course selection, and college readiness preparation. We understand the importance of a strong support system and work closely with students to create a personalized educational journey that aligns with their goals and aspirations.

Cutting-Edge Online Learning Tools and Resources
ThrivePoint High School leverages advanced online learning tools and technologies to enhance the virtual learning experience. Our intuitive learning management system (LMS) provides a user-friendly interface, allowing students to access course materials, submit assignments, engage in discussions, and collaborate with peers. Additionally, we offer virtual labs, interactive simulations, and multimedia resources that bring the curriculum to life, creating an immersive and engaging high school online learning environment.

Enroll Today and Thrive in Online Education
If you are a student in Tempe, AZ seeking a top-rated online high school program, or perhaps searching for a "summer high school near me," ThrivePoint High School is here to guide you on your path to excellence. Take advantage of the flexibility, personalized support, and quality education offered by our online program. Join our thriving online community and embark on an educational journey that prepares you for a successful future while earning your high school online diploma.
Contact us today to learn more about our online program, explore our virtual campus, and discover how ThrivePoint High School can help you achieve your academic goals through online education.
Create your own path in an environment that allows you to set the pace, the schedule, and the way you learn to earn your high school diploma.
Students free to be themselves
and work for their dreams!
ThrivePoint High School is a free charter school that offers an excellent alternative opportunity for high school completion
ThrivePoint High School is a non-sectarian, publicly-funded group of charter schools and does not discriminate in its enrollment or hiring practices on the basis of gender, race, religion, or ethnic origin, color or disability.