An Online High School in

Surprise, AZ
True education shouldn't be
one size fits all
One-on-one teacher support

Flexible school schedule to work at your own pace
Small class sizes for a more personalized education.
Freedom so you can take care of school and other interests
Are you looking for accredited high schools near me in Surprise, AZ, and prefer a free online high school? At ThrivePoint High School, you'll find the flexible education your child needs without sacrificing a quality education. Our teachers are dedicated to providing students with the one-on-one support and guidance they need to succeed in their high school years and beyond. We even offer
summer school
options to give students an extra boost when needed. We do whatever it takes to help students thrive in the high school environment.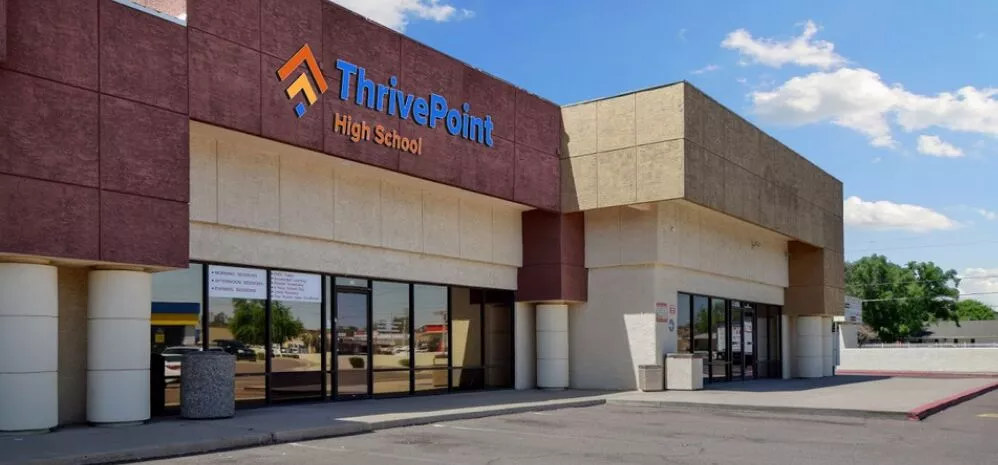 A Flexible Virtual High School
More families turn to
online
high school options in Surprise, AZ, to provide their children with more flexibility. We offer all the core classes required for college and several electives that allow children to choose their path for their future. These courses give students the foundation they need for their future, whether they intend to go to college or enter the workforce immediately after graduation. Our staff works directly with students to help them choose the most likely courses to prepare them for the future they envision.

The Ideal Alternative
Not all students are cut out for traditional high school environments. Whether there are specific medical needs, they are needed to help support the family or simply require a little more flexibility in their education, our accredited online high school in Surprise, AZ, is a perfect choice. We make sure your student gets the education they need at their own pace, helping students who may struggle in a traditional environment see the level of success they deserve.
Stop searching for high schools near me and contact us to learn more about what our online high school has to offer.
Accredited Online High School Near Me in Surprise, AZ
Create your own path in an environment that allows you to set the pace, the schedule, and the way you learn to earn your high school diploma.