Alternative Online High School For Students In Tucson, AZ
Throughout Tucson, AZ, and across the state, high school students and their families have options on how to complete their educational program. For some high school students, the traditional classroom setting is the best model; for others, an alternative online high school provides the best fit.
Our free high school online programs are offered in six weeks, with students able to select two classes to complete every six weeks. While students have a deadline to complete the program, they can set their own daily schedule, working on their academics in a way that is the best for their needs. Students must commit to a total of 25 hours per week to complete their studies, with the self-paced programming allowing students the most freedom in how to work through the course materials, assignments, and review work.
Students in ninth to twelfth grade can complete their courses earlier than the six-week deadline. This allows students in our virtual high school to graduate in a shorter time period than those attending traditional classes. For many of our students requiring a high school diploma, this offers a benefit to advance in their career or to go on to other educational programs.
Our online high school is designed to be student-focused, offering home-school learning opportunities, traditional campuses, independent study programs, and the flexibility to find the right educational model for your learning style.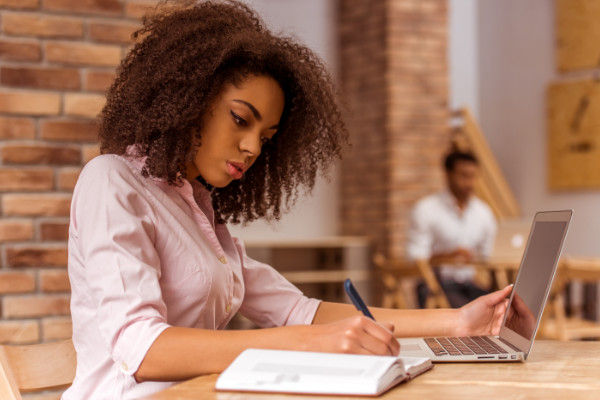 Accredited
High School Online Courses
The courses offered at ThrivePoint High School are accredited through the COGNIA and meet the standards required by the Arizona Department of Education. To earn their high school diploma online for free, students must complete 22 credits of coursework, ECAP (Education and Career Action Plan), as well as complete all required tests and exams. Our teachers will assist students and parents in understanding these requirements during their course of study.
Students in and around the Tucson, AZ, area can complete online school 9th grade and then move into a traditional educational program to graduate. They can also continue the 10th-class online study, 11th-grade online school, and also their online education for class 12. These students have the same educational courses and support from our certified teachers as students in any other high school throughout the state.
ThrivePoint High School offers summer online classes for high school students. This is an ideal option for students who need to recover credits or students who want to graduate early from their high school program.
Our summer school programs are 100% online and are taught in seven-week blocks. While students from grades 9 to 12 will complete the course online, our certified teachers are available to answer questions, help students with challenges, and provide tutoring in subject areas as needed. These sessions can be completed online, by phone, or through the online education platform video chat system.
Students and parents interested in learning more about tuition-free virtual online schooling for high school students can call our office at (602) 769-3036. for more information or start the enrollment process.



Take 2 classes every 6 weeks


One-on-one teacher support
Create your own path in an environment that allows you to set the pace, the schedule, and the way you learn to earn your high school diploma.