The Benefits Of Attending ThrivePoint High School Independent Learning Program in Yuma, AZ
There are many different reasons why a traditional high school model is not the right fit for a significant number of students. High school is often a time when students are pursuing their own interests or when they become very focused on what they plan to do in their future. It is also a time when students may struggle to feel part of a school setting. Any of these reasons make an independent high school diploma curriculum an important option to consider.
In some situations, students may choose to complete their high school diploma from home. Having the opportunity to complete an online independent study program is the perfect option for parents, those working and studying at the same time, or busy people who do not have the time to attend a traditional academic setting.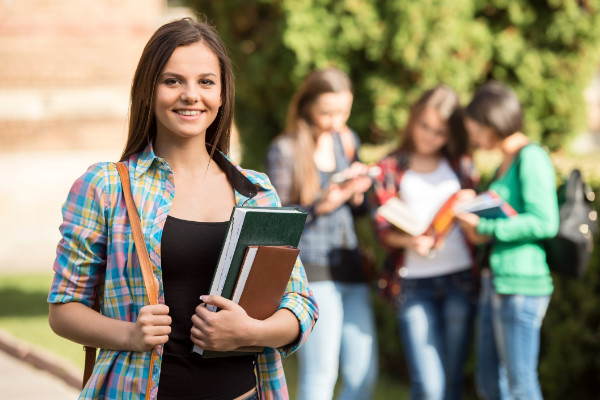 ThrivePoint High School
Independent Learning Program
ThrivePoint High School offers independent study online courses that allow students of any age to earn their high school diploma. Unlike traditional classrooms and academic study programs, the student is able to chart their own academic course, including focusing on subjects that may not be taught in a traditional high school setting.
Our independent education program is often a top choice for gifted students. With the self-paced curriculum and the ability to complete two or more courses every six weeks, students are immersed in the subject material that motivates them to learn more. Students can choose to complete the coursework online, but they still have a minimum of one hour twice a week at one of our Centers for Learning Excellence. This allows students to have support from our teachers, while also working with a student success coach. These professionals assist both students and their families throughout the academic program.
Students in our virtual independent study program feel supported, encouraged, and guided through their independent learning experience. Our staff and coaches are here to make the experience positive for both students and families while also providing goals and feedback. The student and family are involved in this process as well, which provides a solid foundation for lifelong learning.
Independent Schools for
Students with Learning Disabilities
ThrivePoint High School is an ideal match for students with learning disabilities. The self-paced nature of the courses allows students to take the time needed to master the concepts in the program without feeling pressured or rushed through the program. Students can also take breaks throughout the day to match their learning style, focus, and energy levels. Having this flexibility is instrumental in student success.
The one-on-one support from our staff is helpful for students to receive personalized academic support and instruction for at least two hours a week. Students can complete their coursework online or pick up coursework at our Centers for Learning Excellence throughout the Yuma, AZ, area.
As a student or parent, contact ThrivePoint High School for more information on our free independent study courses. To enroll in the best independent learning schools in Yuma, AZ, call us today at (602) 769-3036.



Take 2 classes every 6 weeks


One-on-one teacher support
Create your own path in an environment that allows you to set the pace, the schedule, and the way you learn to earn your high school diploma.