Earn A High School Diploma Through An Online Independent Study Program Kingman, AZ
ThrivePoint High School is a cutting-edge independent high school that offers students from ninth to twelfth grade in and around Kingman, AZ, the option to earn their high school diploma through our online independent study program. This is a unique option for students, parents, and our certified teaching staff to work together to create a custom curriculum that meets all Arizona Department of Education requirements while also focusing on areas of interest for the student.
An independent educational program is monitored and supported by our certified teachers. Students choose two courses to complete every six weeks, which include a combination of core and elective courses. Our wide selection of elective classes allows students to find the courses that align with their areas of interest or to help prepare them for future academic studies at the college level. Many of the students graduating from our free independent study courses also select specific electives to help them in moving from school to the workplace.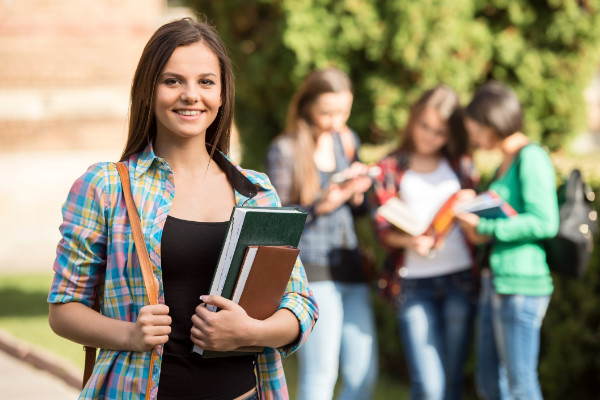 Getting the Most From
Independent Learning Schools
ThrivePoint High School's virtual independent study programs are not designed to leave the student on his or her own to complete the work. Instead, our students meet with teachers face-to-face for at least one hour twice a week. This provides the opportunity for the teacher to assess the student's progress and understanding of the key concepts while also providing support and encouragement for the student.
In addition, our teachers and student success coaches are also available to support parents. This includes answering questions, helping with addressing any concerns the family may have, and making sure everyone is informed and aware of the student's progress and achievements in the program.
Some of our students choosing independent study online courses are gifted students. By completing these courses at an accelerated rate or taking more than two courses per learning period, they can graduate early or take more advanced courses for college preparation. Our staff also helps students to consider their curriculum options based on their future academic or career goals.
ThrivePoint High School is also a leader in independent schools for students with learning disabilities. For these students and parents, teachers and student success coaches provide support, assist in choosing the curriculum, and continue to offer tutoring and assistance as required by the student.
An independent learning program is a wonderful option for many different types of students throughout the Kingman, AZ, area. These programs are highly engaging for students and provide them with a voice in their high school courses and learning experiences. They also offer short but intense learning periods where students complete two courses over a six-week period, with learning completed at the pace most comfortable for the student.
Exploring if an online independent study program is right for you or your child starts with a call to ThrivePoint High School. Our enrollment specialists will answer your questions, explain the different virtual education options for high school students, and assist in the enrollment process. To get started, call ThrivePoint High School at 602-769-3036.



Take 2 classes every 6 weeks


One-on-one teacher support
Create your own path in an environment that allows you to set the pace, the schedule, and the way you learn to earn your high school diploma.