Free Homeschool Programs For High School Students In Kingman, AZ
In and around the Kingman, AZ, area as well as across the state and country, more families are moving from a traditional on-campus educational model to the choice of homeschool programs for high schoolers. Children of this age can work independently, use the necessary technology, and have their own areas of interest based on their academic or career goals.
At ThrivePoint High School, we provide accredited high school homeschool programs that are designed to support both the student and the parents. We understand that traditional school and classroom environments are not the best learning options for many students, including those with learning disabilities or gifted students. Our online homeschool for gifted students provides opportunities for accelerated completion of courses, allowing students to take advanced courses for college preparation or to graduate early.
It is also common to find health issues, having a child, or having work or family obligations that make it difficult for our high school students to attend on-campus classes. The teachers and student success coaches for our virtual homeschool courses work closely with students and their families to plan and accommodate any issues the student may be experiencing.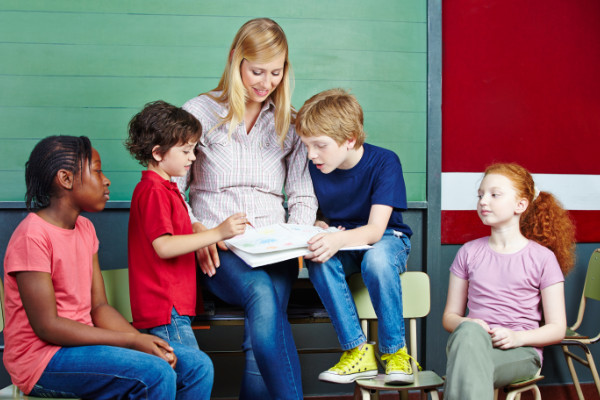 ThrivePoint High School
Homeschool Learning Programs
Our free homeschool programs for high school students are open to any student until their twenty-second birthday. Our students in 9th grade online homeschool through to twelfth grade will complete six subjects, which are six individual courses, throughout each semester. Students can pair courses to complete in a way that is logical and sequential, combining core and elective classes to ensure they complete the required number of credits to earn their high school diploma.
Our semesters are based on a traditional school calendar, which allows families to plan holidays, vacations, and other scheduling issues. While we work on the traditional school calendar, students in our 9, 10, 11, and 12th-grade online homeschool can set their own daily academic schedule.
Students participating in homeschooling for 9th graders, 10th-grade online homeschool, 11th-grade online homeschool, as well as our seniors, have weekly interactions with the ThrivePoint High School facilitator. This ensures the student is making progress through the courses while also supporting the student with additional help and resources if required.
Our homeschool programs for high schoolers are fully approved by the Arizona Department of Education and meet all state requirements. Parents and students will find our courses offer comprehensive tools and resources, making it easy to complete one or more years of high school through virtual online courses. In addition, the students and the parents also meet with the teacher at least once a month. This ensures that parents feel knowledgeable about the child's progress or any areas of concern.
Homeschooling students can opt to take our summer school courses like any other student across the state. These 100% virtual courses are ideal for students who wish to graduate early or want to earn recovery credits.
To find out more about our program or the homeschool curriculum for high school, contact ThrivePoint High School at 602-769-3036.



Take 2 classes every 6 weeks


One-on-one teacher support
Create your own path in an environment that allows you to set the pace, the schedule, and the way you learn to earn your high school diploma.