Looking for High Schools Near Me in

Glendale, AZ

?
True education shouldn't be
one size fits all
One-on-one teacher support

Flexible school schedule to work at your own pace
Small class sizes for a more personalized education.
Freedom so you can take care of school and other interests
Choosing the high tech high school in Glendale AZ is critical to ensure your child is fully prepared for college and the years beyond. In recent years, virtual high schools are becoming more popular among Glendale, AZ, residents. Not only do these senior high schools offer a vast array of subject choices, but they also provide families with a little more flexibility in educating their children. ThrivePoint High School is a free online high school that offers the education your child needs to prepare them for whatever the future may hold.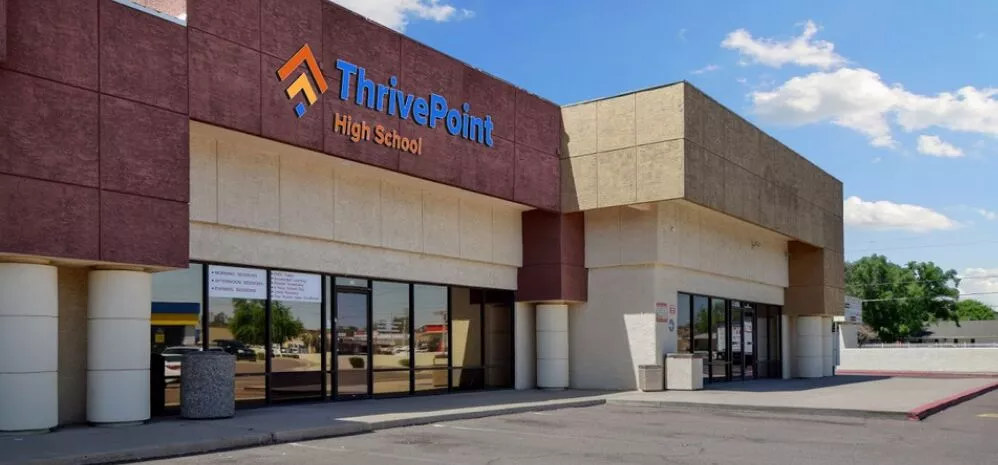 Fully-Accredited Programs
One of the top concerns parents have when choosing a high school in Glendale, AZ, is whether the school is accredited. Accreditation is necessary for children who wish to go on to the college of their choice after graduation. When you enroll your child in our virtual high school, you can rest assured they are getting an education from qualified teachers in an accredited program. We even offer
summer school
options for students who may need a little extra help understanding the specific subject matter to have a solid foundation for their adult years.

Focused on Student Success
Our accredited online high school in Glendale, AZ, is focused on the success of all our students. We work closely with students to ensure they have a solid grasp on every subject and get the grades they need to feel a sense of accomplishment. Whether they intend to go to college after
graduation
or enter the workforce, we will help your child pave the path to success. With many electives available, your child can choose their direction and get ready for their future career.
Stop looking for the best alternative high schools near Glendale az and find out what our program offers!
Accredited Online High School Near Me in Glendale, AZ

6 week high school courses


Flexible accredited course options to fit your needs


One-on-One support available at Arizona high school campuses
Create your own path in an environment that allows you to set the pace, the schedule, and the way you learn to earn your high school diploma.