Our Pathways & Programs Are Designed For

Future Achievement

On-Campus
Our on-campus high school program offers a dynamic and engaging learning experience with a rigorous and personalized curriculum, preparing students for success in college, career, and life in a supportive and inclusive community. With state-of-the-art facilities and small class sizes, students receive individualized attention and support while exploring their interests.

Online School
ThrivePoint High School's online program offers students a flexible and immersive learning experience tailored to their individual needs. With a wide range of interactive virtual courses, dedicated online teachers, and robust educational resources, students can thrive academically while enjoying the convenience and accessibility of online education.

Hybrid
ThrivePoint High School offers a dynamic learning experience through their innovative hybrid model, seamlessly blending online and on-campus instruction to provide students with flexibility and personalized education. With ThrivePoint's hybrid approach, students can enjoy the benefits of interactive virtual classrooms while also engaging in hands-on learning and social interactions within a supportive on-campus environment.

Credit Recovery
ThrivePoint High School's credit recovery program empowers students to regain academic progress and successfully graduate on time. Through personalized learning plans, individualized support from experienced educators, and a comprehensive range of online courses, students at ThrivePoint can efficiently earn credits and bridge any gaps in their education.
Accredited Curriculum

That Prepares Students For Their Next Big Step In Life…
We offer multiple in-person and online high school classes to choose from that will boost student engagement, motivation, and enable each student to meet their individual learning needs. As a premier charter high school in Arizona, we place the highest importance on the quality of our education. Our well-rounded curriculum includes a wide selection of required high school courses and electives. Our amazing teachers and staff share the same passion with us, which is to help students realize their goals and prepare better for the future!
Preparing Students For A
Successful Future
At ThrivePoint High School, we are dedicated to preparing our students for a successful future. Our rigorous and personalized curriculum, combined with a supportive and inclusive community, helps students develop the skills, knowledge, and character necessary to thrive in college, career, and life. Through a range of academic, extracurricular, and leadership opportunities, students gain the confidence and experience needed to succeed in today's rapidly changing world. Whether pursuing a college degree, vocational training, or entering the workforce, or military our graduates are well-equipped to achieve their goals and make a positive impact in their communities.
Ready To Enroll?

We Have Classes Starting Every Week!
Preparing Students
For A Successful Future
ThrivePoint High School provides a comprehensive education that prepares students for a successful future, including college and career readiness. Our curriculum is designed to challenge and engage students in a variety of academic subjects, while also providing opportunities for real-world learning experiences such as internships and community service projects. Additionally, our college and career counseling services help students identify their strengths, interests, and career goals, and provide guidance on college admissions and career pathways. Our focus on character development and leadership also helps students build the confidence, resilience, and interpersonal skills needed to succeed in all areas of life. At ThrivePoint High School, we are committed to providing our students with the tools and resources they need to achieve their full potential and make a positive impact in the world.
ThrivePoint High School is a free charter school that offers an excellent alternative opportunity for high school completion with flexible schedules, one-on-one support, and so much more! Experience the ThrivePoint difference! Our campus locations throughout Arizona include Glendale, Avondale, Buckeye, Phoenix, Surprise, Peoria, Tempe, Mesa, Goodyear, Scottsdale, Gilbert, Chandler, Tolleson, Litchfield Park & El Mirage, AZ.
Introducing Our New ThrivePoint High School Centers For
Learning Excellence
At ThrivePoint High School, we know a traditional high school or education model isn't a good fit for every student. While some students work at an accelerated pace, others need to spend more time on a subject to retain the information. We know that students in the 21st century need flexibility to complete course work and resources to support them on their schedule. This is why our educators have worked tirelessly to develop a model that works for all students! Our Centers for Learning Excellence are designed to provide students with access to a quality education on their terms. Our Centers have the ability to provide instruction in a traditional classroom or open lab setting, a hybrid support model for students to come and go as they need, or they can function as a resource center providing students with one-on-one support! Learn more about our Centers for Learning Excellence today!
As a student, if you are struggling in a traditional school, the problem might not be you! Many students do not fit the standard education model. ThrivePoint High School's online study programs may be just the thing to help you succeed and prepare for your future! Whether you plan to go to college, enroll in a technical education program, join the military, or jump into a career; our pathways and programs emphasize:
Academic Achievement
Study Habits
Personal Responsibility
You don't need to struggle through high school. You just need the right environment and educators who understand and care for you!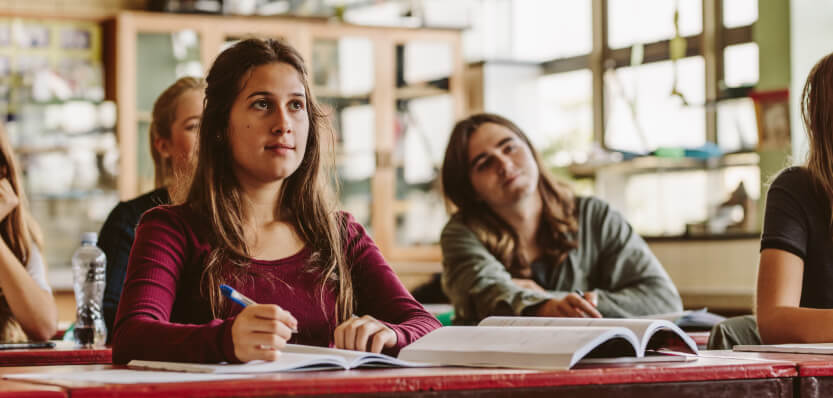 Schedule

A School Tour Today!
Curious what our campus or online culture is all about? Meet with one of our enrollment advisors today who will show you the ThrivePoint difference!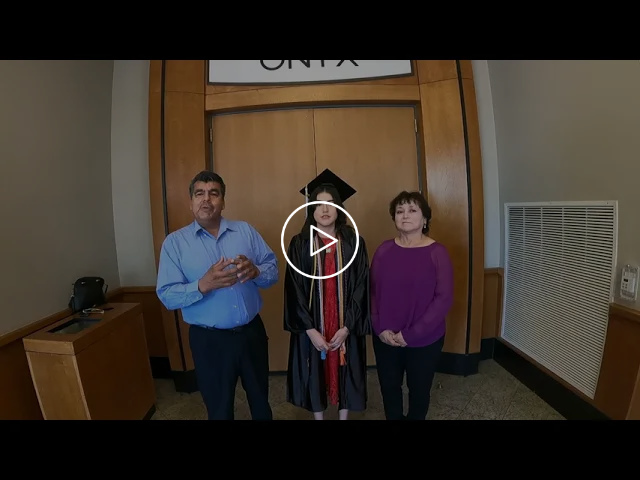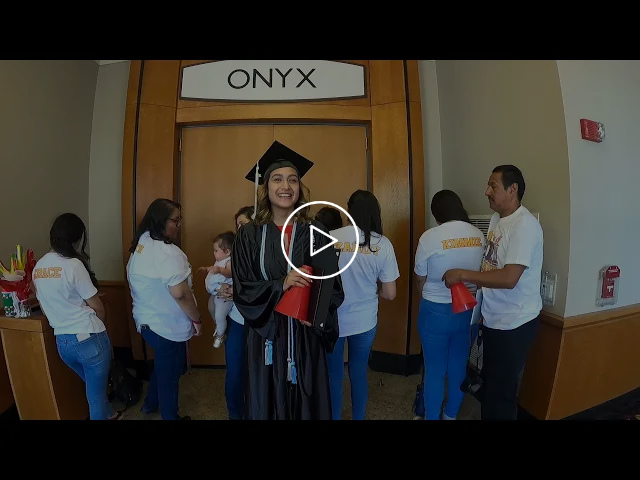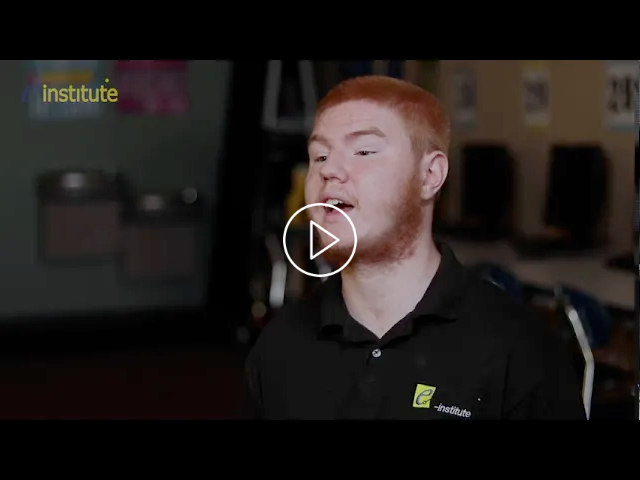 Frequently Asked
Questions?
Can My Child Attend The Program Part-Time Or During The Summer?
YES, of course!
How Do I Sign Up For Courses Under The Part-Time Program?
ThrivePointhighschool.com or call (602) 769-3036
What Are The Costs For The Part-Time Program?
Like all ThrivePoint High School courses, we offer part-time learning 100% FREE
Can I Attend ThrivePoint On A Full Or Part-Time Basis?
YES! We fit all types of schedules and needs.
What Is A Part-Time Student In High School?
Instead of taking 2 courses at a time, students who attend ThrivePoint High School part-time take only 1 class every 6 weeks.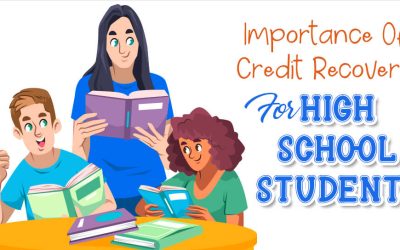 Discover the importance of credit recovery for high school students…
read more
Summer school is an excellent opportunity for students to catch up or get...
read more
Looking for a K-8 option in Arizona? We'd like to introduce you to Calibre Academy!
We are excited to introduce ThrivePoint High School parents to our exceptional sister school, Calibre Academy! Calibre Academy is a top-performing K-8 charter school with campuses in Surprise, AZ and Yuma, AZ, renowned for its unwavering commitment to academic excellence and student success. With a track record of exceptional educational outcomes, Calibre Academy has established itself as a leading institution in the region. Their nurturing and inclusive environment fosters a love for learning and provides students with a strong foundation for their educational journey. Through a comprehensive curriculum, dedicated faculty, and state-of-the-art facilities, Calibre Academy empowers students to reach their full potential and prepares them for a bright future. By enrolling your child in Calibre Academy, you are providing them with an exceptional educational experience that prioritizes academic rigor, character development, and a supportive community.
Committed To
Excellence In Education
ThrivePoint High School is committed to our students, staff, teachers and the importance of the quality of our education. In accordance with A.R.S. §15-189.05, as added by Laws 2018, Ch. 285, §3, a school's budget shall include the prominent display of the average salary of all teachers employed by the school for the budget and prior years, and the increase in the average salary of all teachers employed by the school for the budget year reported in dollars and percentage. Schools must also prominently post this information on their website home page separately from its budget.
Information is available to parents and guardians about the educational and teaching backgrounds in a particular academic content subject for all current employees upon request per ARS 15-183(F).